:|: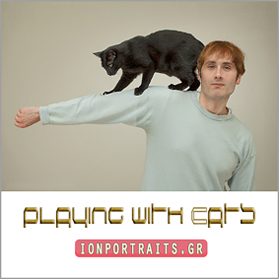 Playing with cats - ION
New music (improvisation).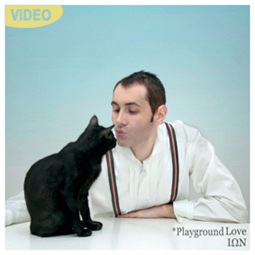 Title: "ION sings Playground Love"
1. PLAY Quicktime video  2. PLAY Media Player video

:|:


n e w s a r e a

"The works of man are covered by earth and oblivion;
whether we discover them or not, they are there."
Charalambos Bakirtzis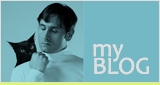 - Nuclear Medicine Abstracts. new
A series of works inspired by science: (1) (2) (3) (4) (5) (6) (7)

 - OPINION: "A mini manifesto".
Select language: Gr / En . 
- "Selfportrait without parrot 2013". 

- "Laline" finally opens her eyelids.

- Pamela questions ION. Old but new. 

- "Peter & Chiquia". A new portrait.   
-  "Blue bird", coloured pencil on paper.

- Justin Moorton's extended essay on
"Work on Portraits I". See HERE.


- EXHIBITIONS:
a. "PORTRETA", exhibition in Kiato, 2010-2011 (solo)
b."Portraits by ION" at Gazi, Athens, 2010 (solo)
c."I confess I invent dreams", Blanca Berlin Galeria, Madrid/Spain,
17Sept. - 07Nov. '09 (with Veru Iche')
d."Work on Portraits II", art.space.aleph, Athens, 2008 (solo)
e."DIA-ROES" arts festival at Syntagma Metro exhibition hall, 2007 (group)
f."DIA-ROES" arts festival at Syntagma Metro exhibition hall, 2006 (group)
g."Work on Portraits I", Eos gallery, Athens, 2006 (solo)

- PUBLICATIONS:
a. Browne P. ; Bakhtin and the Contemporary Greek Photography:
Ion's 'Work on Portraits', 2006 ; ch21, Perspectives and Limits
of Dialogism in Mikhail Bakhtin ; Vol 2 ed. Pourkos M. ; Pub.
University of Crete 2008 ; ISBN 978-960-87434-6-5. See HERE.
b. artime magazine.

-  GARDEN OF EDEN:
a. B/W Portfolio.
b. cd artwork & Exultate alternative covers.


- REPERTOIRE:
a. "Playground love". AIR's classic tune cover. (8mb .mp3 file)
b. "I'm a fool to want you" - rehearsal. Midi by Mel Webb.
c. "How Insensitive"- a 60's standard.
d. "We are the champions".
e. "Prelude".
f. "Mission Impossible" .
g. "Ram contest"(.wmv) - music composed & performed by ION.
h. "Hybrid Human" - an electroacoustic composition. front cover



:|:





*All content © 2000-2014 IonPortraits.gr®, Athens/Greece.